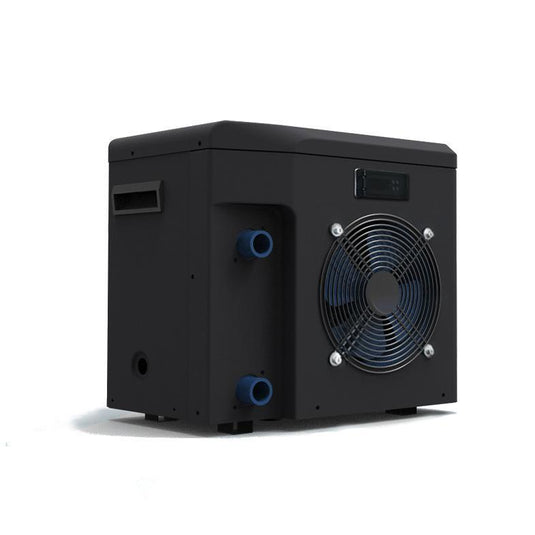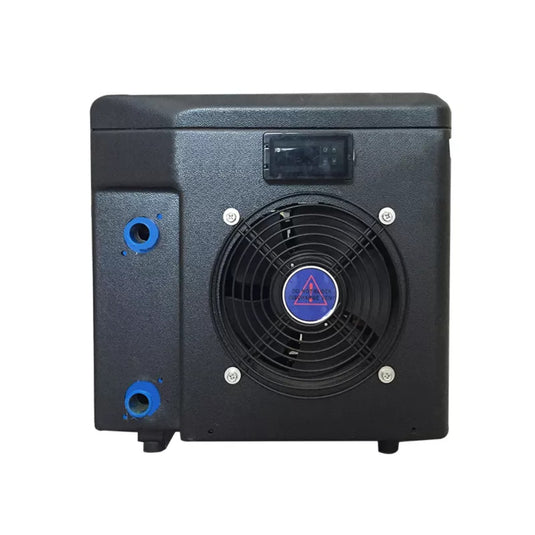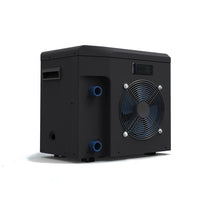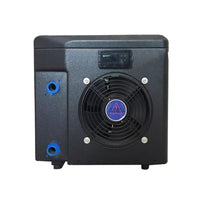 Heat pump
The Pool World heat pump model PFSPS035mini with 3.3 kW is especially suitable for heating above ground pools up to 20 m3 (depending on the region).
Quiet and economical heating
Compatible with above ground pools
Up to 80% natural and free energy (COP up to 5.34)
Plug&Play: easy and quick installation
Lightweight and compact
Robust ABS plastic body
Warranty: 2 years
Accessories included: Electrical outlet, user's guide.
Accessories not included: Standard hose to connect your pump to your heat pump (count maximum 1 meter).
Sizing the Poolex Nano Action heat pump
The sizing of your heat pump is crucial to take advantage of all its benefits: efficient heating, low power consumption, and long service life.
The table below guides you in choosing the right power according to your region and the volume of your pool.
These calculations take into account the presence of a cover over the pool surface during the night (bubble cover, shutter, etc.). Without a cover, the power of the heat pump must be doubled because of the heat losses to be expected. 
Area A
Area B
Area C

A pool of 10 m3
maximum

A pool of 15 m3
maximum

A pool of 20 m3
maximum