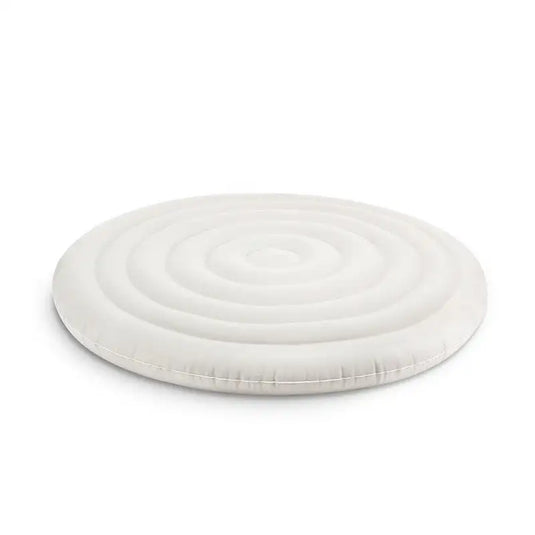 The Intex Inflatable Hot-tub Cover
Thermal insulation is key to protect your wallet and the environment.The Intex Inflatable Spa Cover limits heat loss and keeps your spa water at the right temperature overnight and when you are not there.

Plus, it keeps your hot-tub protected from leaves, insects and dust. The whole maintenance is thus improved. 


This product is suited for the Intex 4-person hot tub. 
Features
Use
Inflate it
Place it on the water surface