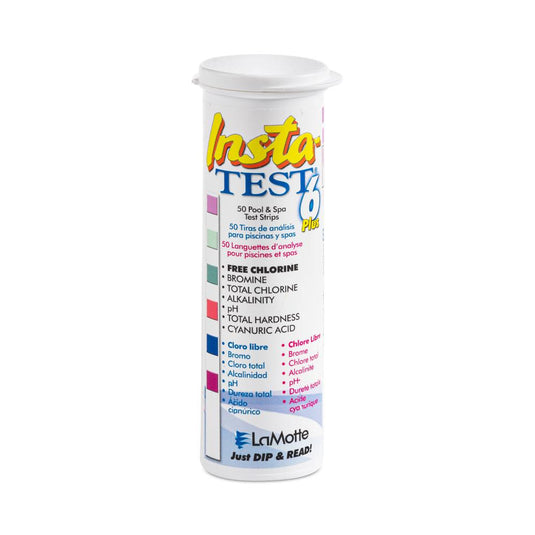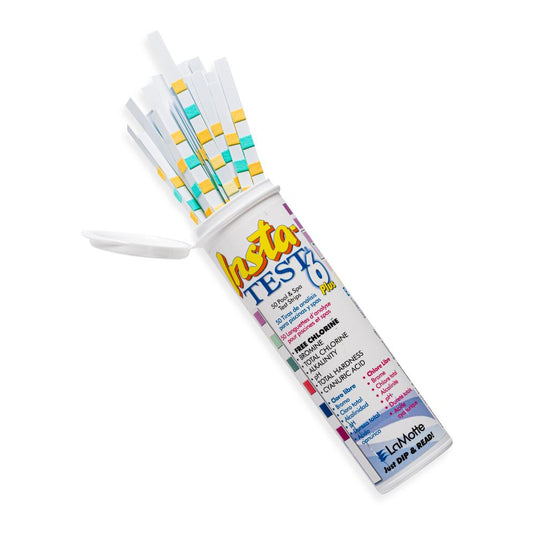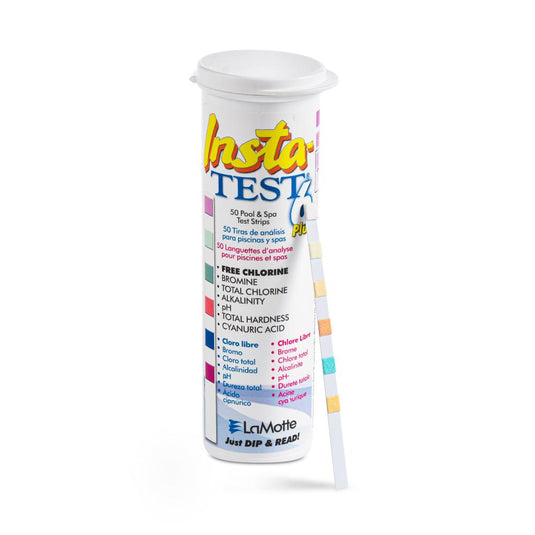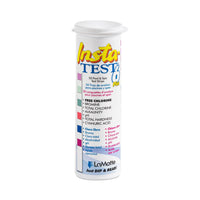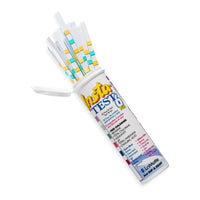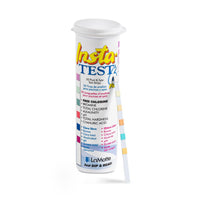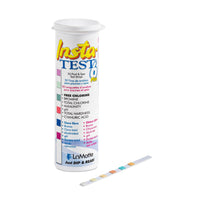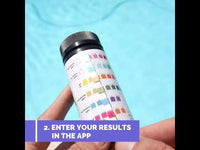 Why use manual test strips
Analysis strips allow you to test the various parameters of the quality of your water to provide your pool with the maintenance products needed. The results provided by the manual analysis strips can be encoded in the iopool mobile free application for benefit from the treatment recommendations provided by our recommendation engine.
Use it with app
You can free download our application on Apple Store (IOS) or Play Store (Android). Then, you can enter the results of the manual analyzes in the app and benefit from treatment recommendations.
Main advantages
A low-cost way to test your swimming pool water quality;
More complete analysis than most of other tests kits available on the market;
Compatible with spas and swimming pool treated with chlorine or bromine;
Easy-read system for a simpler evaluation of your swimming pool water quality.

This test strip is a dip-n-read strip with instant results. 

Each bottle includes 50 test strips packaged in a waterproof bottle with hinged cap.
Languettes test
Languettes faciles d'emploi avec les directives d'Iopool. La quantité de ce lot de 50 permet une utilisation sur plusieurs années. De plus, en prenant une photo de la languette test et de la faire parvenir à Iopool, le résultat est obtenu rapidement. Je les recommande.
Parfait
Ça reste des bandelettes, les résultats sont pas tout à fait très précis
En faisant la photo il me dit toujours que c est illisible et en inscrivant c est trop rapide pour entourer tout
Piscine au sel
Ma piscine est depuis hier au sel. Ma sonde iopool est donc maintenant inutilisable. Avez-vous une solution?
Tests strips
Ce produit correspond parfaitement. Dommage que les frais d'envoi soit si élevé. 6 € pour un produit qui fait 20 g, c'est un peu abusé.
Pas assez précis
les plages de comptage des différents produits (Alkalinité, Dureté, Acide Cyanurique, etc.) ne sont pas assez précises.
De ce fait, les consignes de traitement peuvent être exagérées. Quand l'application me disait d'ajouter du TAC et du TH, j'ai eu un doute... J'ai donc fait procéder à une analyse de l'eau par un matériel extérieur.
Quand je fais une mesure précise du TAC, il est à 105. Juste au milieu de la fourchette idéale. Il ne faut donc pas du tout ajouter de TAC+...
Le dernier exemple : le CYA mesuré dans le doute, par un matériel extérieur donne 61. Le plus proche de 61 est 100, je coche la case 100. L'application me conseille de vidanger une partie de ma piscine...