How To Store Pool Maintenance Chemicals?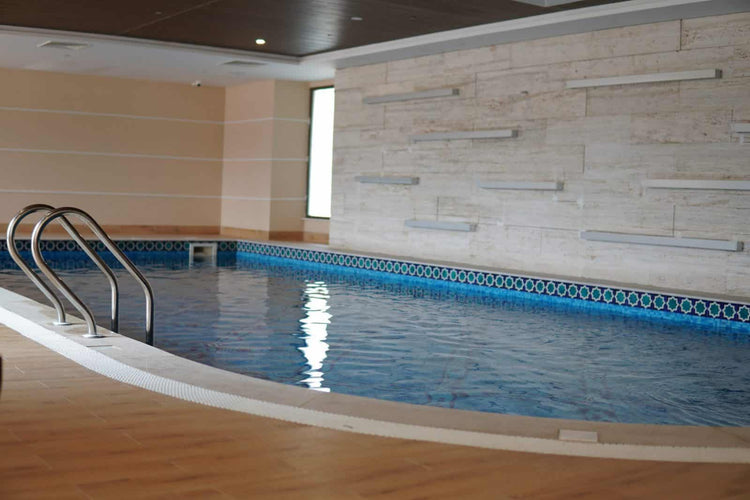 The storing of pool chemicals is not to be taken lightly. If neglected, the products could become less efficient, for example. Where and how to store pool chemicals? Here are our tips!
Where And How To Keep Your Cleaning Products
Some cleaning products require great care because they can be explosive or flammable if they come into contact with acid or oxidants. It is for this reason that it is advisable to store them in a dry place where the temperature respects that recommended on the instructions. Prefer a cool temperature that does not fall below zero degrees.
It is also best to keep the products in their original packaging. However, if your order arrives damaged (it happens…), you will have to find another container. Choose a watertight container that has not previously contained other chemicals to avoid the risk of a reaction. More information on incompatibilities here.
Regarding the duration, there is a period beyond which the product is no longer usable because it becomes unstable. It is usually mentionned on the label. In this case, they must be taken to a collector or a company specialized in chemical waste.
Security Measures
In the case of chemical products, it is important to wash your hands after each use or contact with your hands. It is also advisable to wear gloves, a mask and protective glasses when handling.
These products pose a risk of poisoning if they are accidentally ingested, brought into contact with the eyes, the skin, or even inhaled. Although these products each have different chemical properties, they all represent, to varying degrees, a health risk. Remember to keep them out of reach of children and animals. Store them if possible in sealed cupboards or at height to restrict their access and thus avoid any domestic accident.
To Sum Up
Store the products in a dry space, in a place where the temperature does not fall below 0° and out of the reach of children and animals, if possible in a closed cupboard; 
Keep them in their original packaging. If not possible, choose containers that are clean, sealed and waterproof; 
When the expiry date passes, return these products to a waste collector;
Handle cleaning products with care, wearing a mask, gloves and protective goggles.
You now know how to appropriately store pool chemicals. Maybe you are looking for quality maintenance products? Discover our iopool shop!
Still Have Pool-Related Questions?
Our blog is full of articles that might interest you!
iopool store
Shop the essentials