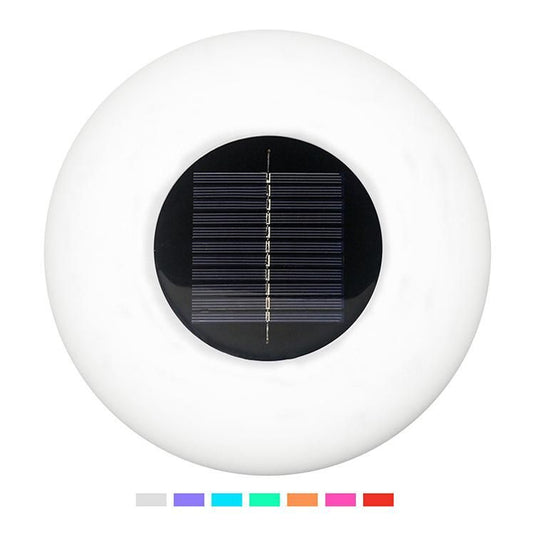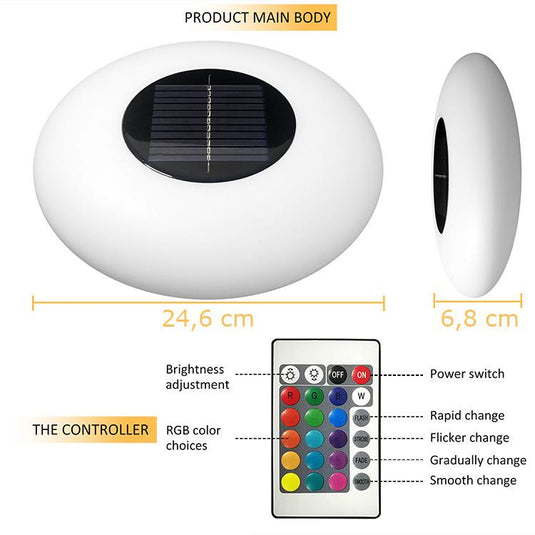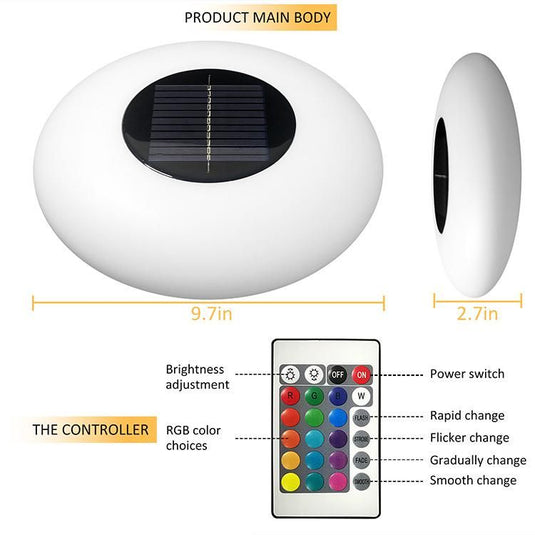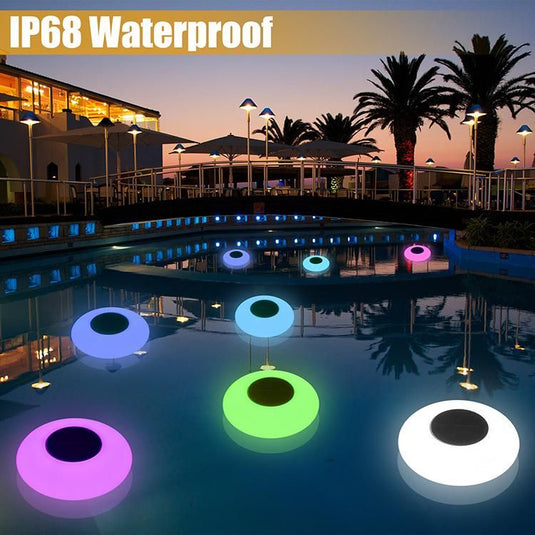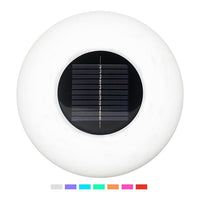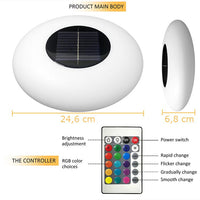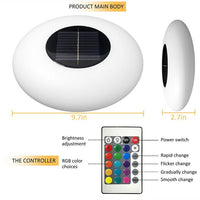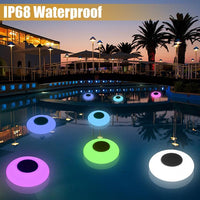 ⚫️
Black Friday Deal

: Buy 2 pay 1 ⚫️
Why use our floating solar LED Light?
Our floating light is perfect for lighting your pool at night. With its LED lighting, you can choose the colors you want to create the perfect atmosphere!
Diameter: 24,6 cm / 9,7 in.
Depth: 6,8 cm / 2,7 in.
Supplied with remote control.
Main advantages
Ecological: works with solar energy;
Multifunctional: 16 pretty RGB colors and 4 lighting modes;
Waterproof;
Easy to install.
Au top
Une lampe tres sympathique qui est tres discrète, éclairage tres correct avec une multitude de possibilité de couleur ect .
Je pense en reprendre une autres à ma prochaine commande.
Super
Espérons qu'il dure assez longtemps !!
Pour agrémenter vos soirées
Cette balise flottante en forme de soucoupe, alimentée par capteur solaire, est livrée avec une télécommande qui permet de varier les couleurs, l'intensité de l'éclairage, etc… une très bonne surprise pour un prix raisonnable
Déçu
Malgré une bonne première impression (bonne taille, design simple et épuré, éclairage qui tient plusieurs heures sans soucis), force est de constater qu'après 1 mois d'utilisation, je suis assez déçu, la lampe est loin d'être waterproof, plein d'eau à l'intérieur, du coup, ne fonctionne plus dans le sens logique, il faut mettre la lampe à l'envers, panneau solaire vers le bas, pour que la lampe s'allume...
A 35€ la lampe, c'est un peu abusé...
MAJ: quelques heures après avoir laissé cet avis, ça y est, la lampe ne fonctionne plus du tout… 35€ à la poubelle. 😡
Autant je suis ravi de la sonde, mais l'équipe d'Iopool devrait mieux choisir ses accessoires, j'étais tenté par l'aquajack 600, mais là, je suis franchement refroidi. 😟
Bonjour Fabrice,
Nous sommes navrés de cette situation. Je vous propose de contacter le support client directement dans l'app (Ecran Plus --> Support). Nous vous expédierons ainsi une nouvelle lampe.
Cordialement,
L'équipe iopool
Floating Solar Lamp LED colorful light