Why Pool Automation Ensure The Best Value for Money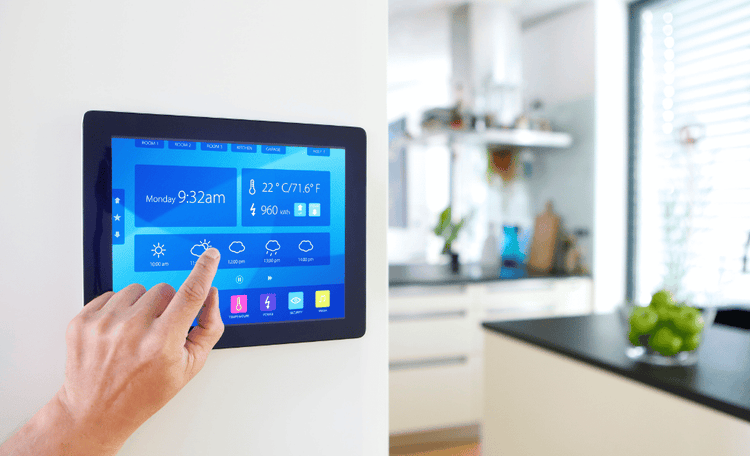 Have you heard about pool automation? As a customer, trying to get the best value for your money when you are paying for a product or service is wise. And if this is the case with the smallest of the small purchase that you make, why shall your pool maintenance not go through the same ordeal?
What is Pool Automation?
You may already be aware of smart homes by now. This is when you use your smartphone to monitor the lights, appliances, and other gadgets in your home. Pool automation works the same.
In simple words, pool automation connects your pool equipment to a central hub via wifi. The system connects through wifi and a control center, and its features are usually controlled by a corresponding mobile app.
Like any other home automation system, it also connects to Alexa, Echo, or a similar smart device. 
From anywhere, you can control your house/pool!
What Can You Automate?
You can control almost any type of equipment you have installed in your pool. And most importantly, you can even pre-program, customize, or schedule this. The most common items that are included in pool automation are:
Lights: Change the brightness, color, intensity, and combination of lights in your pool to set the mood. 
Temperature: Control the pool heaters to get the right water temperature and make it ready-to-jump in moments
Pumps: Turn the pool pumps and control the water flow
Chlorinators: Monitor and control salt levels in the pool and adjust the chlorine output
Hot Tubs: If you have hot tubs installed, you can turn on, turn off, and adjust the jet sprays with the mobile app
Other Features: Turn on or off waterfalls, fountain, luminar jets, or any other decorative feature you have added to your pool
How Does It Work?
As explained before, your pool automation system will connect wirelessly to your home network using the wifi or a wired Ethernet connection. Most pool automation control can be used on one or more mobile devices and are available on all leading systems, including Android, iOS, and Windows.
They can also be controlled using smart devices such as Alexa, Echo. Google Assistant, etc. The mobile applications are designed to be intuitive and features simple graphics for enhanced ease of use. 
Why Do You Need Pool Automation?
Now coming to the big question– why should you go for pool automation? What benefits would this give you as a consumer? Here are some reasons why it is the best value for money.
Control Pool Lighting
This is perhaps one of the most popular reasons people opt to pool automation. Before, you had to turn everything on manually. And you could not even modify light intensity.
Now that you have both smart lights and pool automation systems, you can do all of this with just a few tap on your smartphone screen, or even better– just ask Alexa or Echo do it for you. 
Adjust Water Temperature
Owning a swimming pool at home is one of the greatest little joys. However, you would not dive in it if it is freezy cold... Even if you enable the heater, you have to wait a few minutes or hours to get a warm water.
With pool automation, you can anticipate this situation and enable the heater from work, for example.
Disinfect the Pool
Pool automation offers way more than aesthetic features. You can also control other necessary equipment installed in the pool, such as the chlorinator, ozone, or ultraviolet devices used to disinfect the pool.
You can check chemical levels in real-time using the mobile app, and tweak them as required, even when you are not at home.
Clean the Pool Bottoms
The pool must stay clean but it requires some time and effort. Maybe you are unable to DIY and you might need to pay for professional pool maintemannce services.
However, if you choose pool automation, you can simpy turn the robot on to clean those molds and dirt by using your phone. Once it is clean, just turn it off and you are done!
Cover the Pool
Another useful feature of pool automation is that it allows you to automatically cover the waterbody whenever you want to, even if you are not in home. 
Stay Safe with Alarms 
Perhaps the most important yet overlooked benefit of pool automation is that it helps you keep your home safe. It features an alarm system that sends you notifications or alerts whenever there is a serious issue. If you want, you can also keep your pool maintenance guys on the loop so that they also receive the alert in real time, and take care of it without wasting too much time.
Read this article if you want more tips about how to secure your pool for your children.
To Sum Up
Pool automation offers you a wide range of advantages that ensures safety and hygiene of your home. Without the smart technologies, it would perhaps cost you a fortune and still, cannot give you complete satisfaction. Besides, it ensures fast and efficient maintenance, even with remote assistance. 
Convenience, safety, hygiene, and sustainability, time-saving. What more could you ask for? Give pool automation a go!
But before you put in any money, make sure the vendor you are hiring is capable of doing the job. Do what you do best– research, check reviews, and enquire whether they use the latest technology such as field service software. Also, ensure that you get a nice after-sale service.
Once everything is set up, go ahead and get ready to splash around in your smart pool! 
This article is from fieldpromax.com
iopool store
Shop the essentials