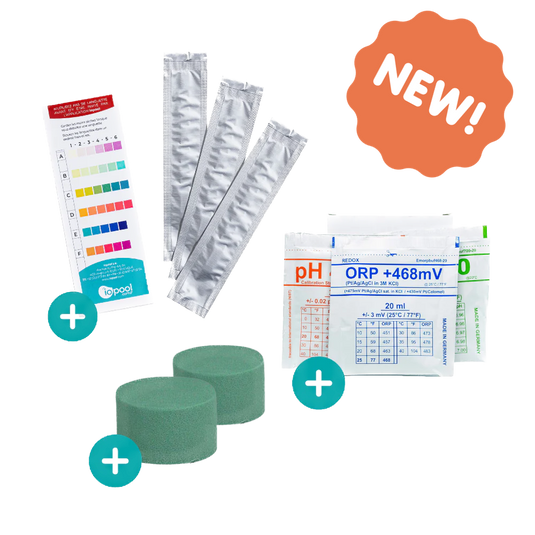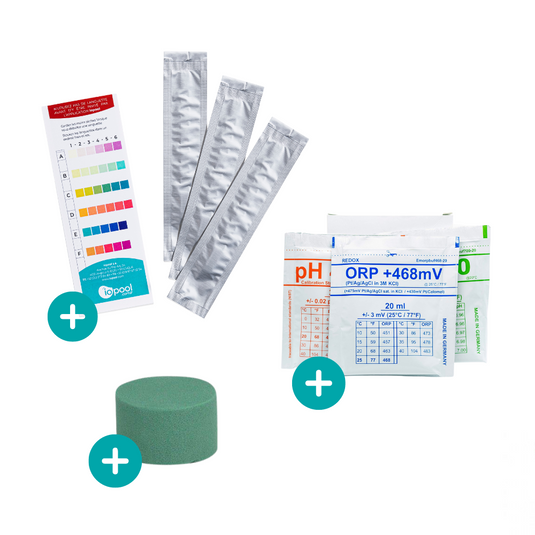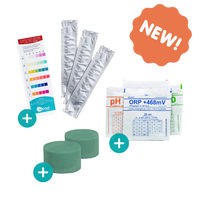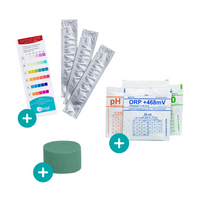 Winter Kit

The iopool winter kit is essential to extend the life of the EcO sensors. The EcO sensors need a humid environment for optimum protection.
Kit content
1x Calibration kit (to be used just after winter)

2x Foam for the bottom cap - keeps your sensors wet

3x Test strips 

1x Reference card for test strips
Calibrating the EcO allows the analyzer to adjust to wear and tear on the electrochemical probe and thus take more accurate measurements, longer.
Why use a foam for the bottom cap?
The foam is a new accessory for the EcO probe. It is placed in the lower cap to maintain a humid environment, in contact with the sensors. Simply impregnate the foam with water and place it in the cap for the winter.
When to calibrate your EcO?
There is no need to calibrate before first use.

From the second season on, it is recommended to calibrate at the beginning of each season.
Why do I need test strips?
Test strips are important to make sure every parameter of your water is perfect before starting a new season.