The health of your pool in a glance
Our mobile app guides you to improve pool and spa care.

Say goodbye to chemistry guesswork!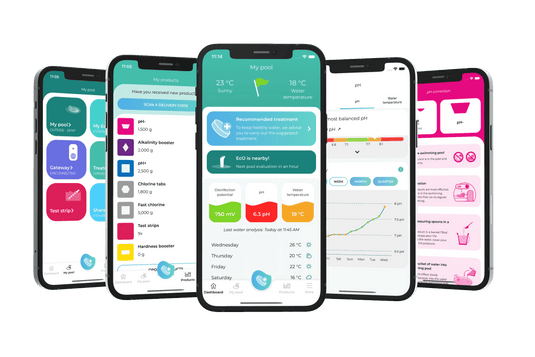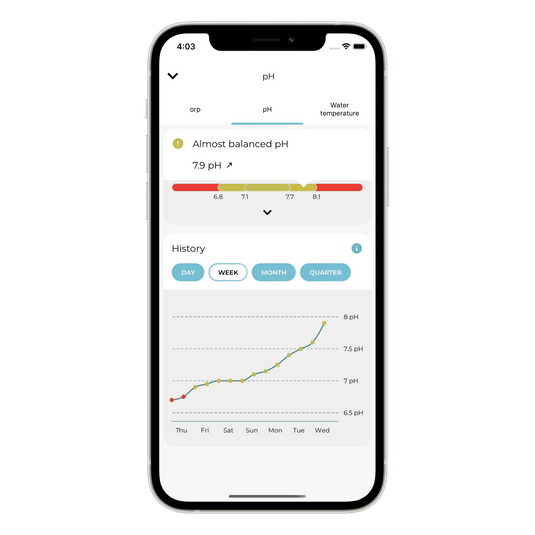 Historical trending
Easily follow the evolution of your water over time. See the impact of your treatments and view historical data.
View data by hour, day, or week!
Personalized recommendations from our app
In the app, describe your pool's location, dimensions, and accessories. The engine offers advice that's unique to your pool/spa.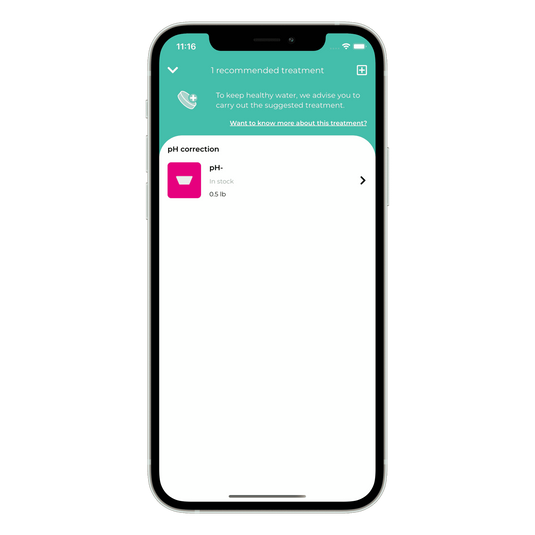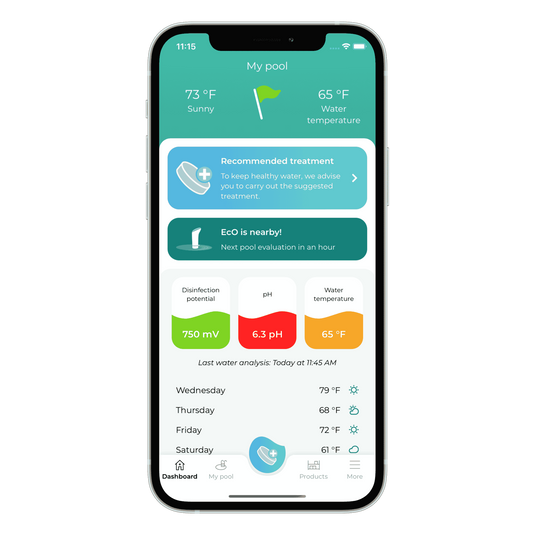 Simplified water monitoring
Is it safe enough to swim in the water? At a glance, the app's dashboard shows you the health of your water and notifies you as soon as treatment is necessary.
Step-by-step guide
Our app explains the water treatment process for optimal efficiency and safety. Manage your pool like a pro with customized recommendations.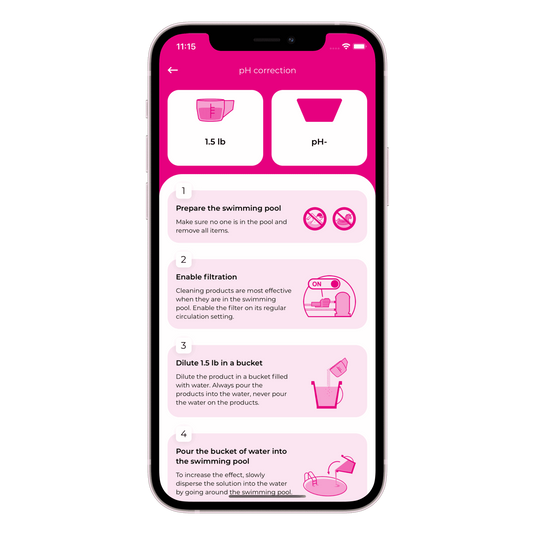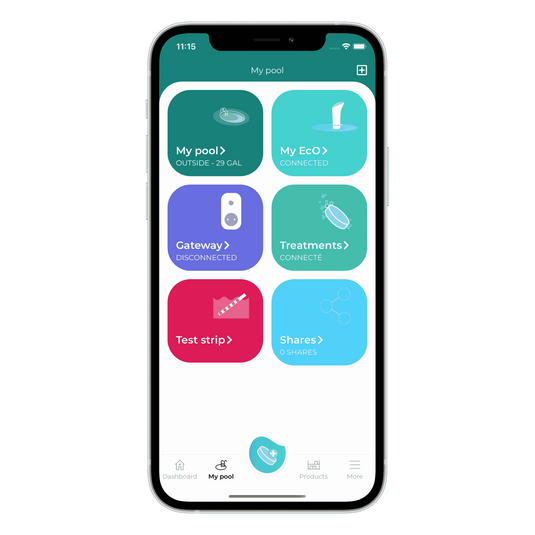 What About Friends and Family?
Your friends and family members can also have access to the status of your pool through the app. Just share it with them and they will see if everything is fine. You can even allow them to do treatments if needed.
Supply management
Each treatment, you'll confirm the amount of chemicals you've used. The engine can determine your supply status and offer to place an order before you run out.
Discover our wide range of pool care products.