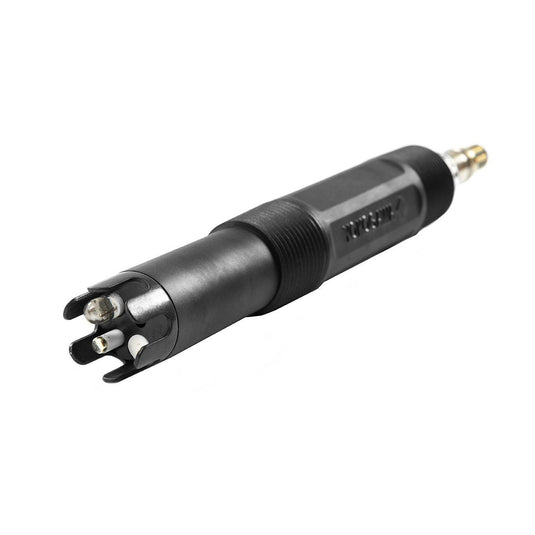 Replacement module for the EcO probe
Replacement "Sensor/Battery" block for the intelligent water monitor for real-time reporting of pool status and weather information;
Built-in battery;
Two season life span and two-year warranty;
Specific to iopool's EcO probe;
Measures the main parameters: temperature, pH, disinfectant level (ORP/ORP).
Excellent SAV
Un SAV excellent comme on en trouve peu !
Réactivité, efficacité et gentilesse.
Remplacement d'une sonde défectueuse sous quelques jours.
Rien à redire si ce n'est merci pour votre travail.
serious after sale service
the after sale service is solving problems very quickly. I recommend Iopool
Remplacement EcO sous garantie
SAV de chez Iopool excellent, professionnel..vraiment nickel.. chapeau à l'équipe... encore merci..Fabrice
Remplacement EcO
Échange simple à réaliser, tout fonctionne à nouveau, merci
Remplacement impeccable
Ce module a été envoyé par IOPOOL suite à un problème sur le module original, tout s'est parfaitement déroulé, notamment la procédure de remplacement dans l'application. Merci IOPOOL, très bon SAV!
Replacement module for the EcO probe