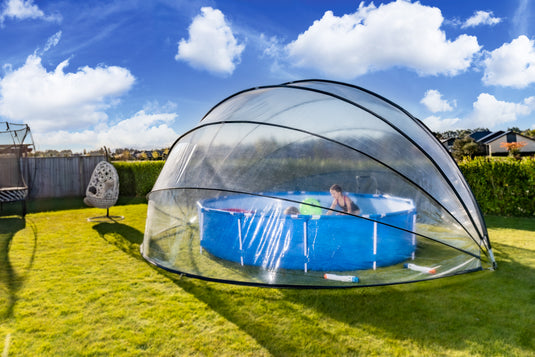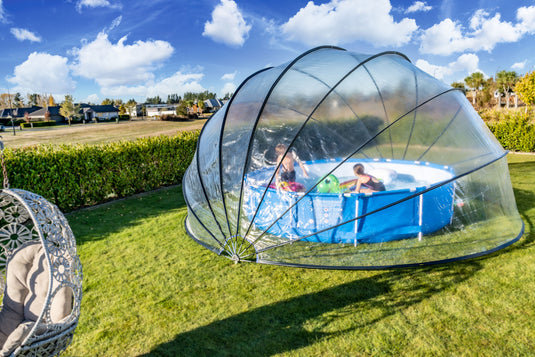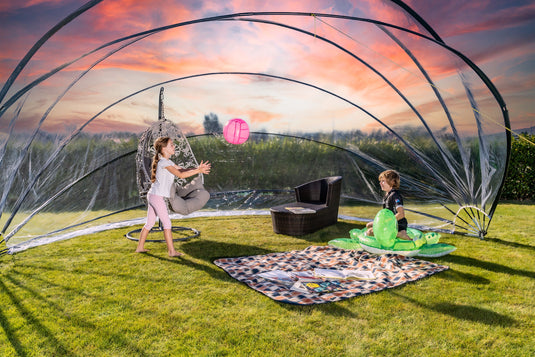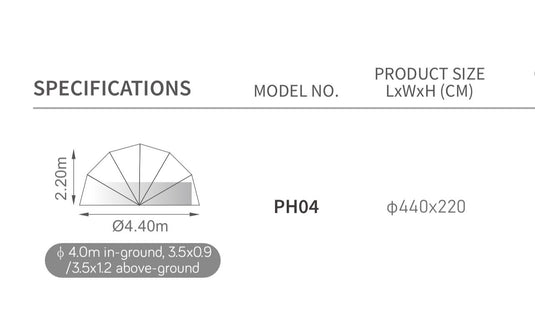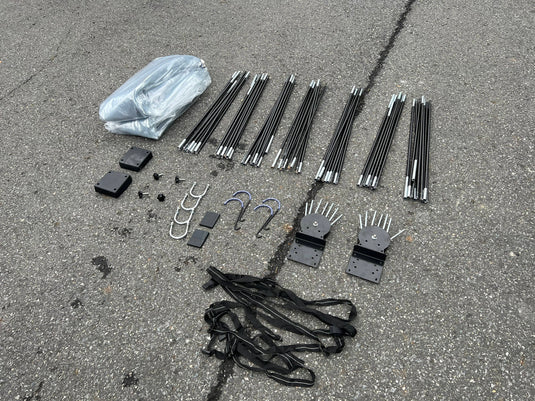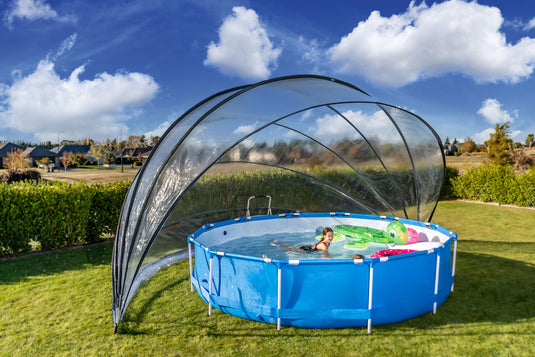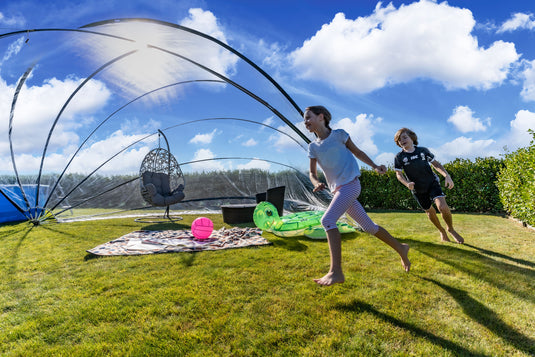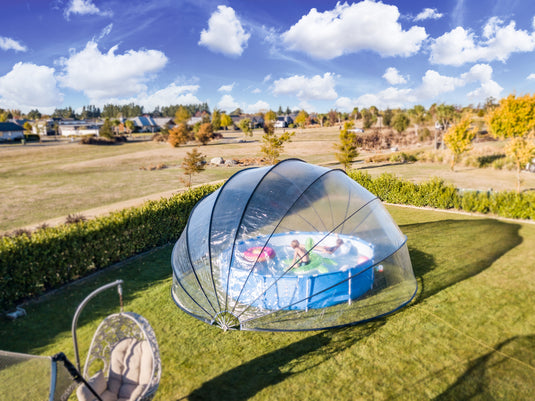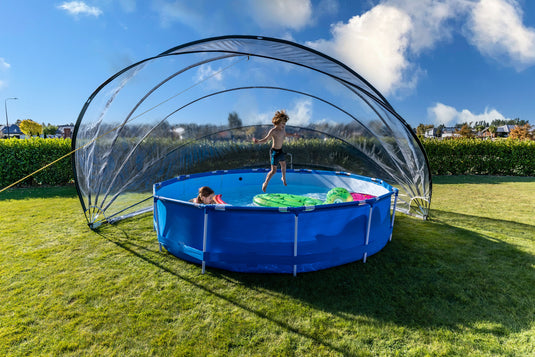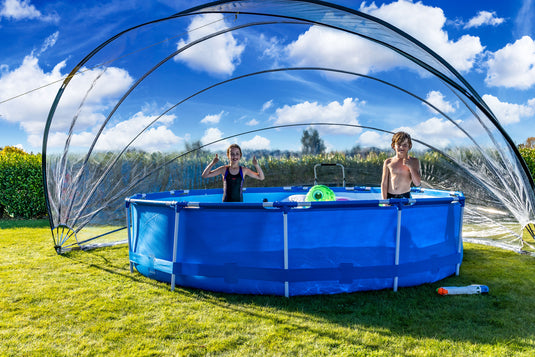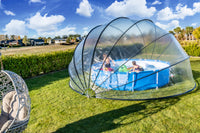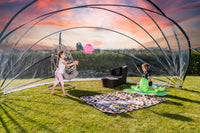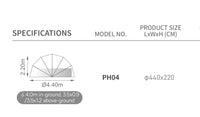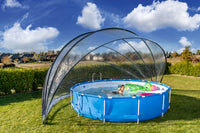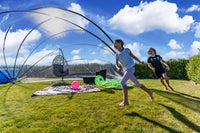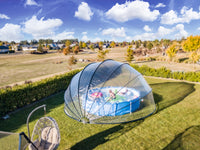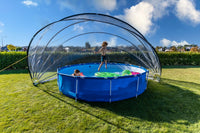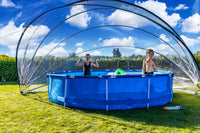 Introducing the StarMatrix PH04, the solution to enjoying warm and clean pool water! The StarMatrix PH04 is a high-quality pool dome. The sturdy tent foil is crafted from three-layer PE foil, which is highly durable and resistant to sun damage. The lightweight yet robust fiberglass poles ensure long-lasting use.
This SunnyTent alternative has a ground diameter of approximately 4.40 meters and a top height of approximately 2.20 meters. With two people, the StarMatrix PH04 can be set up in just one hour. 
The StarMatrix PH04 is suitable for larger swimming pools in round, square, and rectangular shapes. It can also be used for in-ground trampolines, hot tubs, vegetable gardens, and sandpits, allowing you to enjoy the great outdoors all year round. Plus, the StarMatrix PH04 comes with a 2-year guarantee on all parts.