9 Pool Maintenance Tips You Did Not Know You Needed!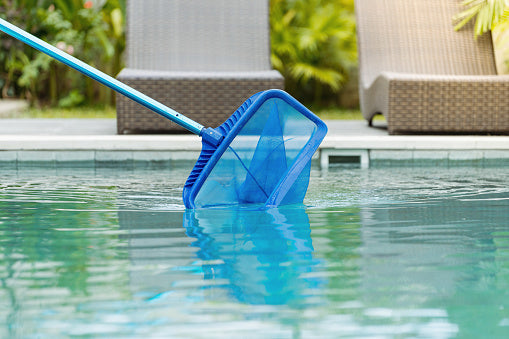 The thought of owning a pool in one's backyard will always be glamorous. It's easy to daydream of throwing weekend parties, getting into a fitness routine that involves swimming laps after work, and spending long days in the poolside achieving the ideal tan.
Yet, in these dreams, pool owners often overlook a critical pool care responsibility: maintenance. Read on for nine uncommon pool care tips to make your pool the best.
This article is provided by thepoolpassion.com
Tennis Balls To Absorb Oils
Imagine all the sunblock, suntan oil, conditioner, and even the skin's natural oils that are washed off as we swim. These oils not only accumulate around the waterline, where they look greasy, but they also clog your filters. 
One way to make up for this is by tossing one or two clean tennis balls in the water or placing a few into the skimmer basket. The ball's natural fibers absorb oil. When the balls start to wear and tear, it's time to get a new set.
Keep Your Deck Clean
It's easy to focus just on the pool water while ignoring the deck around it. Not cleaning the deck brings dirt, algae spores, and germs into the pool. 
Sweep away loose leaves and trash twice a week. To sterilize, scrub it with a long-handled brush and pool deck cleanser at least once a month. Alternatively, use a pressure washer and detergent.
Wrap Pantyhose in That Skimmer
Skimmer baskets already do an excellent job of removing leaves and other debris from your pool. But they end up leaving small particles behind. So supercharge that skimmer. All you have to do is get old pantyhose and wrap them around the skimmer baskets.
The fabric's teeny-tiny holes can gather hair, sand, and fine dirt, leaving you with a step-clean water pool. Remember to empty the baskets weekly and skim the surface for big debris daily or as necessary.
Lemongrass Keeps Bugs Away
One way to repel bugs is by planting lemongrass nearby. This plant contains natural chemicals or Citronella that ward off mosquitoes. If wasps and hornets are also an issue, build a fake wasps' nest by placing plastic shopping bags inside a brown paper bag. Stinging insects generally will not make a home inside 200 feet of a nest, even if it's fake.
Baking Soda Is a Powerhouse for Cleaning
Baking soda is a powerhouse for cleaning your clothes, clothes, kitchen, and pool.
Check your pool's pH once or two a week, particularly after a big rain. A pound of baking soda is equivalent to one pound of any alkalinity product and costs much less.
Plus pool maintenance tip: Make a paste using a mixture of baking soda and water to wipe out the dirt of the tile and grout in your pool. Do this regularly to prevent algae from thriving.
Schedule a Yearly Pool Care Appointment
Sometimes you have to put your faith in an expert. You may lack expertise in caring for your pool's mechanical equipment, such as pumps, filters, and heating systems. Have a pool care specialist inspect your equipment at least once a year.
Before the inspection:
Use all of your senses to examine your pool thoroughly.
Prepare a list of leaks in the pipes, cracks in the linear, loud noises from the machines, and unusual odors from the water.
Mention any pool problems to provide your servicer with an initial point of where to begin.
Choose Quality Bathing Suits
While it's OK for an occasional person to jump in the pool wearing regular clothes, doing so often might lead to color bleeding. Dye bleeds in chlorine, causing the fogginess of the pool water, a problem that can be difficult to fix without draining the pool full.
Keep Dogs From Jumping or Swimming
While some dogs like jumping in the pool after their owners, they should be kept out of the chlorine since it harms them. Fido's skin will get irritated, and the pool will quickly become grimy and hairy. If you have dogs and a pool, you may have to dedicate much effort to cleaning dog hair in the filters during the summer. But if you can't stand the dog sitting on the sidelines, it's best to lower the chlorine levels below 3.0ppm for the pet's safety.
Track Water Loss With a Bucket
While humidity and temperature affect the rate of water loss, a daily loss of more than a quarter of an inch is a red flag. Putting a heavy bucket on the stars and marking the water level on the side of the bucket is the simplest way to gauge water loss. If the water level in the pool significantly decreases, it indicates leakage.
To Wrap Up
Using these simple recommendations helps a pool owner to have a cleaner pool for any reason, requiring less upkeep and time spent putting chemicals into the water. A clean and clear pool also makes swimming pleasurable for the whole family. In the long term, a well-maintained, frequently treated pool will save you money. 
We hope you appreciated all the pool maintenance tips we have shown you! Did you already know some of them? Tell us in the comment section.
iopool store
Shop the essentials