How Much Does It Cost to Maintain a Pool?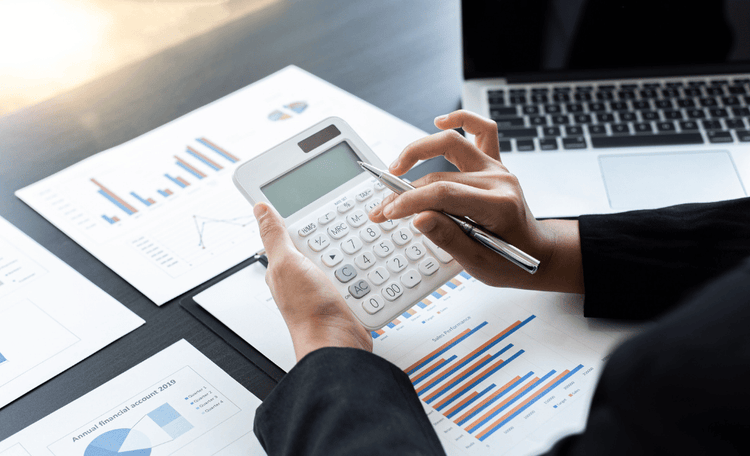 One thing that most pool owners can agree on is that maintenance can be tricky. However, what's even worse is maintenance costs. Whether you have an inground pool or above-ground setup, upkeep expenses can add up quickly—this is especially true if you have to DIY it. How much does it cost on average to maintain an outdoor pool? Today we answer this question and more.
Cost of professional pool maintenance
There are a few things to consider when adding up maintenance expenses. Here are a few of them:
Maintenance frequency
If your pool sees a lot of guests and gets lots of use, you'll have to clean it and balance the water often. Weekly pool cleaning services usually cost around $100 to $150 per week. And if you need additional tasks, it might cost you an additional $20 per service.
Type of maintenance
Professional pool cleaning services handle any maintenance task—from skimming to repairing heat pumps. And the more services you request, the more money you can expect to spend. But the most basic pool cleaning package usually costs around $100, which includes skimming, water testing, and checking filters.
Pool size and type
The maintenance costs for above-ground are typically cheaper than their in-ground counterparts. The reason is that above-ground pools are smaller, requiring less cleaning and upkeep labor. Inground pools will require procedures such as scrubbing and cleaning. And if you have a saltwater pool, it will need extra maintenance since the salt speeds up corrosion.
Repairs
Proper maintenance prevents your pool's parts from malfunctioning, but things happen. So you may need repairs from time to time. The average cost to replace your filter ranges from $180 to $1,700. A new pump motor would cost you around $200 to $400. What about a leak in your pool? That'll run you between $250 to $1,600—depending on the severity of the leak.
Labor
Chemicals and equipment account for most of professional pool maintenance costs, but the remainder of the cost is labor fees. The labor expenses for a professional pool cleaner will depend on your area. To gauge how much labor will cost, do a quick search for pool cleaners in your area. A few companies might have their fees posted online.
Cost of maintaining a swimming pool by yourself
You can save nearly $5,000 annually by doing your own pool maintenance. But the trade-off is that you'll have to spend a few hours a day or several hours a week on pool upkeep. In other words, you won't have the convenience of having a professional handle all the work. 
If you're down to DIY your pool maintenance, here's the average cost of materials:
Maintenance kit
You'll need a maintenance kit, which usually costs $40 to $55. A typical pool maintenance kit will include a skimmer, vacuum, and telescopic pole.
Test kits
You'll need to regularly test your water's pool chemistry, so a standard pack of test strips is necessary. A pack of 50 test strips will cost $22, but a more sophisticated testing system will cost a bit more.
For example, the EcO digital pool monitor reads your pool's chemistry and sends maintenance recommendations to your phone. This convenient testing kit costs $249.
Chlorine
An 8-pound tub of stabilized chlorine tablets will cost you $70, a 25-pound tub $167.
Bromine
If you prefer to use bromine over chlorine, a 10-pound tub of bromine tablets will cost $120.
Alkalinity increaser
To balance the alkalinity in your pool water, you'll need an alkaline increaser. For this, expect to spend $20 for a 5-pound bag.
pH raiser (sodium carbonate)
To increase your pool water's pH, you'll need sodium carbonate. You can expect to shell out $30 for a 5-pound bag.
Algaecide
Prevent green algae from infiltrating your pool with algaecide. You'll spend about $10 to $12 for a 128-oz bottle.
Please note algaecide should not be needed if you take care of your pool following the treatment recommendations provided by the iopool app and keep good water.
DIY vs. professional cleaners: which one should you choose?
If you want to save money on pool cleaning, you can go the DIY route. However, suppose the idea of skimming, scrubbing, and chemical balancing makes you shudder. In that case, you might want to spend the extra money on professional pool maintenance. 
Both DIY and professional pool cleaning come with benefits and drawbacks, so it all comes down to your experience level and budget. 
Want to take charge of their pool upkeep? Check out the iopool blog for tips on how you can keep your water pristine.
iopool store
Shop the essentials