Pool Disinfection: Why You Should Consider UV Water Treatment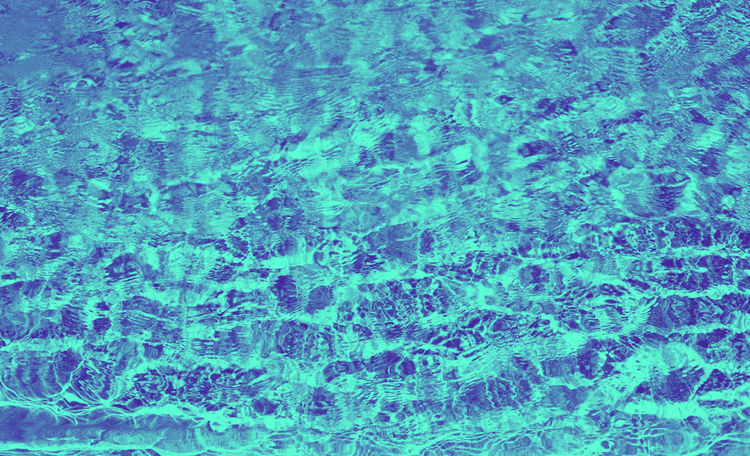 Every pool owner knows the importance of chemical sanitizers. But sometimes, you may need to scale back on your chemical use. This is especially the case for people who experience chlorine sensitivity. Thankfully, UV water treatment is an alternative to chemical sanitizers.
What is UV Water Treatment?
Ultraviolet light purification cleans your pool without chemicals. The UV light kills bacteria and pathogens by altering their DNA. But don't worry, the UV rays are contained, so they won't harm the swimmers. Actually, UV is an excellent way to reduce chemical exposure.
Since the light does most of the disinfecting work, you won't have to use as many chemicals. Indeed, after UV sanitization, the water is clean enough to drink (we would not recommend that, though). 😉
Although the UV light does most of the work, it isn't a 100 % chemical-free system. You will still need to use chlorine to keep bacteria at bay. 
Let's go deeper into how the whole process works.
How Does UV Pool Sanitization Work? 
First, water goes through your pool's filtration, then through the UV light. The rays destroy bacteria, algae, viruses, and other microorganisms as the water goes through the UV lamp.
You may also need to use chlorine to clean the other parts of the pool, as explained earlier.
To illustrate, a pool without a UV system requires 2-4ppm of free chlorine. But a pool with UV sanitation will need only 0.5 ppm free chlorine.
Advantages
UV sanitation systems are a convenient way to keep your pool water clean and safe. Here is why:
Effective
UV purification systems are effective at killing contaminants. So much so that Olympic pools make use of it. According to research, UV light is 99.99 % effective at destroying waterborne pathogens and bacteria.
Environmentally Friendly
UV light is a natural resource and it doesn't produce any waste. Moreover, it prevents you from using too many pool chemicals, which could harm the environment and health.
Cost-Effective
With a UV sanitation system, you don't have to use a lot of chemicals. This means you will spend less on pool maintenance and supplies.
Ideal for People With Chlorine Sensitivities
Chlorine sensitivity is no fun for swimmers. Reactions include: hives, red eyes, and upper respiratory irritation. And for some people swimming in highly chlorinated water can increase (indirectly) the risk of developing asthma. A UV system greatly reduces these inconveniences.
How Much Does it Cost?
The price of a UV purification system varies. They typically range from $475 to $2,500. However, the average cost is between $650 and $750—for this price, you'll get a decent UV sanitizer that will last for many years.
The price depends on the brand, bulb size, and how many gallons per minute the UV light system can handle. In addition, sanitation units that run faster will cost more.
Our Final Thoughts
A UV purification system is a fantastic choice for pool owners who want to use less sanitizing chemicals. However, we suggest doing your research before you invest in one. Also, take some time to figure out what bulb size you need and how many gallons per minute the system can filter.
Although UV sanitizers do a great job at eliminating bacteria and other microorganisms, you will still need thorough maintenance. Visit the iopool shop for all of your pool maintenance essentials.
iopool store
Shop the essentials