Protect Your Pool From Freezing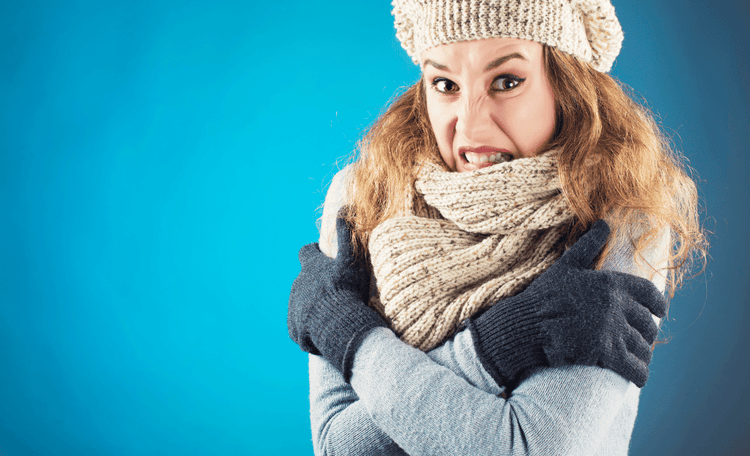 Wintry temps are among us. That means it's time to protect your pool from freezing. Without taking precautions, your pool's pipes and other equipment could freeze, causing damage. And freeze damage can be costly to repair. So, avoid the expensive pool repair bill and check out these tips to help you prepare your pool for winter.
Make Sure Your Pool is Clean
If your skimmers are clogged with debris and leaves, it stops the pump from circulating enough water to prevent freezing. So, ensure that your skimmers are clean and freeze of dirt and other contaminants. You can also get a cover to prevent debris from entering your pool, which brings us to our next point.
Keep Your Pool Covered
A winter pool cover helps lock in heat and prevent your pool water from freezing. You have many options for pool covers. Below is a list of covers ideal for winter use:
Solid woven pool cover: This is the most common winter pool cover. It has a coating on both sides, helping keep away dirt and debris.;
Mesh pool cover: Sometimes, water may collect on the top of your pool cover. To prevent this, consider a mesh one. The mesh will allow water to pass through and prevent foreign objects from entering.;
Safety cover: A safety cover is multi-functional. It helps keep children and pets safe from accidents, and it helps retain heat.
Run Your Heater 12 Hours a Day
If you live in an area with frigid temperatures, we recommend running your heater for at least 12 hours a day. The goal is to keep it running long enough to keep your pool water above freezing temps. 
And since the temperature drops at night, keeping your heater on during this time is cost-effective. This, coupled with a pool cover, is guaranteed to prevent your water from freezing.
Maintain Proper Water Level
Watching your water level in winter is crucial. First, ensure the water is at the mid-skimmer level. At this level, it will keep flowing steadily through your pool's system — thus maintaining a constant temperature.
If your water is too low or high, circulation problems and equipment damage will occur.
Get an Automatic Freeze Protector
An automatic freeze protector triggers the pool pump when temperatures get cold. It keeps the pump running to circulate water until temperatures warm up. 
This device is convenient because you don't have to worry about forgetting to run your pool heater. Some automatic freeze protectors also have a timed setting, which allows you to schedule them to power on at specific times.
Keep Your Filter Pump Running 24/7
Is an automatic freeze protector not in your budget? Try this alternative instead. Prevent your pipes from freezing by running your filter pump 24 hours a day.
Doing this helps keep water circulating, maintains a steady water temperature, and allows your heater to circulate warm water. If you're worried about consuming a ton of energy, adjust it to a low setting. And in an emergency, you can set it to a higher speed.
Protect Your Pool Skimmer
The pool skimmer is made of fragile PVC, and it's prone to cracking from ice. To prevent your skimmer, use a skimmer guard or skimmer. This is a helpful solution if you don't plan on keeping your pool open and heated during the winter.
Here's how you can make your own skimmer bottle:
Choose an empty water bottle;
Fill it ⅓ of the way up with pool antifreeze;
Put the cap on the bottle;
Place the bottle in the skimmer.
Voila! You've got yourself a skimmer protector.
Keep All Valves Open
Opening all the valves ensures that the water stays warm and circulates. While your pool valves are almost always open, there are some cases when you partially close them. So, double-check to make sure they're all open.
Change Jet Position
Adjusting the angle of your pool jets enhances your heating efficiency. Angling your jets upwards sends a steady stream of heat toward the surface. This stops ice from forming during freezing temperatures.
Know When to Winterize Your Pool
One of the most effective ways to prevent your pool water from freezing is knowing when to take precautions. This will vary depending on where you live. 
Deal with mild winters, where temps rarely drop below 45 degrees? You probably don't have to worry about winterizing your pool. However, the northeast and midwest pool owners often experience temperatures below 0 degrees.
For homeowners in colder regions, your pool heater can extend your swim season until October. After that, it's time to start winterizing.
How to De-Freeze Your Pool
Uh-oh! You forgot to take precautions, and now your pool has turned into an ice skating rink. If this happens to you, don't worry. Follow these steps to stop your pool from freezing:
Step 1: Turn off your pool pump
Step 2: Shut off the power to your pool's equipment
Step 3: Form a tent around the pool's equipment using tarp
Step 4: Place a portable heater inside the tent and adjust it to a low setting. You can also use a hair dryer to warm the equipment. 
Step 5: Pour warm water into the pump to melt the ice
Step 6: After the equipment defrosts, analyze the pipes for damage. If you find cracks, drain the equipment and contact a local pool repair professional
How to Close an Above-Ground Pool for the Winter
Ready to close your pool for winter? Check out this quick step-by-step guide.
Properly balance your pool water. This is also the perfect time to add a shock treatment;
Don't drain the water. Keep the water at skimmer level;
Clear pipes and equipment of water and insulate them;
Install a pool cover;
Store any removable equipment in a safe place.
Is Your Pool Winter Ready?
The best way to prevent your pool water from freezing is to winterize it before frigid properly temps come along. Taking precautions can seem time-consuming, but it doesn't take long before pipes, pumps, filters, and heater experience damage. So protect your pool this winter with the tips we've highlighted today.
Before you winterize your pool, stock up on the essentials. Visit our shop for everything you need to keep your pool water healthy and balanced.
iopool store
Shop the essentials