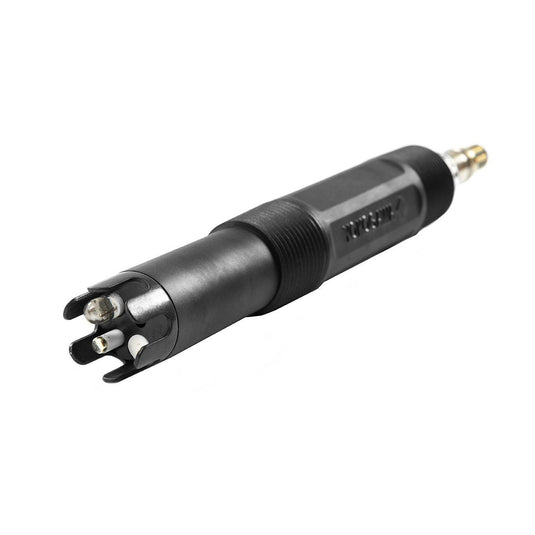 Replacement module for the EcO probe
Replacement "Sensor/Battery" block for the intelligent water monitor for real-time reporting of pool status and weather information;
Built-in battery;
Two season life span and two-year warranty;
Specific to iopool's EcO probe;
Measures the main parameters: temperature, pH, disinfectant level (ORP/ORP).
remplacement module
effectivement cela marche beaucoup mieux les données sont corrects merci
Salvateur !
L'inconvénient de cette sonde est que l'on ne peut plus s'en passer ! Trompé par les fausses infos de l'ancienne sonde, j'avais saturé l'eau de chlore.
Sonde et eau neuves et c'est reparti !
Top
Remplacement de la sonde après plusieurs test avec Florence … SAV au top 👌… bravo Florence et bravo iopool 👍👍👍👍👍👍
Changement de sonde
Super prestation de votre part !
Un grand merci à votre équipe.
Remplacement suite eco défecteuse
Après plusieurs calibrage défectueux, iopool m'a changé la sonde. Celle-ci est arrivé e bien emballée et est opérationnelle.
Module Sonde ecopool
Produit top.
SAV top top top 👍👍👍
Je ne peux que recommander iopool et la sonde eco.
Merci au service cleint pour votre aide et votre réactivité.