Muriatic Acid for Pools: Use It Safely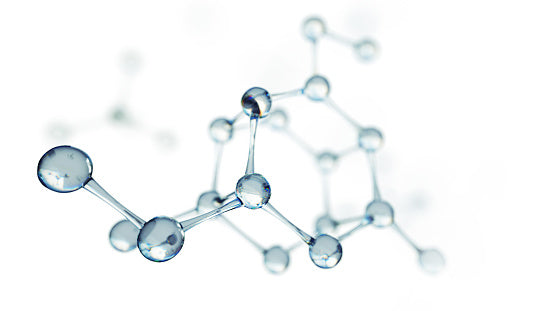 Muriatic acid is a common chemical used to clean and maintain pools. Keep reading to find out the proper way to use muriatic acid for your pool and how to protect yourself while doing so.
What is muriatic acid and why is it used for pools?
Muriatic acid, also known as hydrochloric acid, is a powerful but dangerous chemical used to clean and maintain swimming pools. It's often used to control pH levels in the pool and remove calcium deposits from surfaces.
It works by dissolving the hard deposits and neutralizing pH levels, which can help make the water safer to swim in.
Check your pH level
Ideal pH levels for pools range between 7.2 and 7.6, depending on the type of sanitation system used in the pool. If your pool's pH level is too high or too low, it can be hazardous to swimmers' health. It can also damage the pool's components, such as the filter and heater.
High pH levels can lead to skin irritation, eye problems, and other health risks associated with swimming in a pool that has not been properly sanitized. Additionally, high pH levels can cause staining on the sides of your pool and scale formation on surfaces near the pool, such as the deck or patio.
Low pH levels can also be hazardous to swimmers' health, causing eye irritation and skin problems. Low pH levels can also cause corrosion of the pool components, damaging them over time. Additionally, low pH levels can prevent chlorine from working correctly and can lead to cloudy water or algae growth in your pool.
It's essential to regularly check and adjust the pH levels in your swimming pool to ensure a safe, healthy environment for you and your family. If something seems off, test the pool water and consider adding chemicals such as muriatic acid to lower pH levels or baking soda to increase them.
Low or High pH level
The easiest way to determine the pH level of your pool is by using a pool test kit. Test kits usually include chemicals and a color chart that will indicate whether your pH levels are too high or too low.
But if you don't have a test kit, you can use your senses to gauge the pH level. If the water looks cloudy or murky, has an unusual smell, or causes skin irritation after swimming in it, then chances are the pH is wrong and needs to be adjusted.
Eco, our smart connected pool probe is an easy way to check your pH, temperature and disinfection level. 
Steps to safely use muriatic acid
When using muriatic acid, it's important to take safety precautions and ensure you understand what you are doing. Here are the steps to safely use muriatic acid for your pool:
1. Wear the appropriate protective equipment
This includes rubber boots, goggles, gloves, and long-sleeved clothing. It's also important to wear a dust mask to protect yourself from inhaling fumes. If you're dealing with particularly strong acid concentrations, consider upgrading to a respirator or face mask.
2. Dilute the acid
For most applications, you should dilute muriatic acid with water in a 1:10 ratio before use; one part acid to ten parts water. Never pour more than two gallons of concentrated acid into the pool at once. If you're having trouble maintaining the correct pH levels, start by adding smaller amounts and work your way up until you achieve the desired results.
3. Add acid to water, not vice-versa
Always add muriatic acid to water, never the other way around. Adding water to acid can cause a violent reaction, leading to splashes of hot acid that could burn your skin or eyes. If some parts hit your body, immediately flush the area with plenty of water.
4. Use a brush or vacuum
Once the muriatic acid has been added to your pool, use brushes or vacuums to distribute it throughout the water. This will help ensure that all areas of your pool are exposed to the chemical and that no one swimming in the pool is exposed to higher-than-normal concentrations. 
5. Test the pH levels regularly
After adding acid to your pool, you should test its alkalinity and adjust accordingly. This is usually done with chlorine strips or a digital tester. Be sure to follow the manufacturer's instructions for each type of testing device carefully. Also, make sure to wait until the pH levels stabilize before adding more acid.
6. Remove excess acid
After achieving the desired pH level, make sure to remove any excess muriatic acid from the pool. This can be done by allowing time for it to dissipate naturally or by using a special chemical clarifier designed for this purpose.
7. Clean up
Once you've finished using your muriatic acid, it's important to clean up any spilled acid and dispose of it properly. Never pour the leftover acid down the drain or into the ground. Dispose of it according to local regulations, usually at a hazardous waste facility.
8. Store acid safely and out of reach
Any unused muriatic acid should always be stored in a tightly sealed container, preferably in an area that is inaccessible to children or pets. You should also label the container clearly with words such as "corrosive" and "poisonous."
Using muriatic acid for your pool can be a great way to keep it clean and healthy, but you must take the proper safety precautions. If used correctly, acids can be an invaluable part of your pool maintenance routine.
Alternatives to muriatic acid
Muriatic acid is often used for pool maintenance, but there are other alternatives that may be less hazardous. Some of these include baking soda and water, or citric acid.
Baking soda and water is the most common solution used to raise pH levels in pools and can be added directly as a powder. You can also mix it with water to create a dilute solution.
Citric acid, on the other hand, can be used as an alternative if you need to lower pH levels in your pool. It is important to keep in mind that citric acid will not work as quickly as muriatic acid and may need to be applied more frequently.
Final thoughts
Muriatic acid is an effective and affordable way to maintain your pool's pH levels. When used correctly, it can help keep your pool clean and free from algae and other contaminants. However, it is important to take safety precautions when handling muriatic acid and use appropriate protective gear. Following the steps outlined in this article can ensure that you use muriatic acid safely and effectively.
iopool store
Shop the essentials