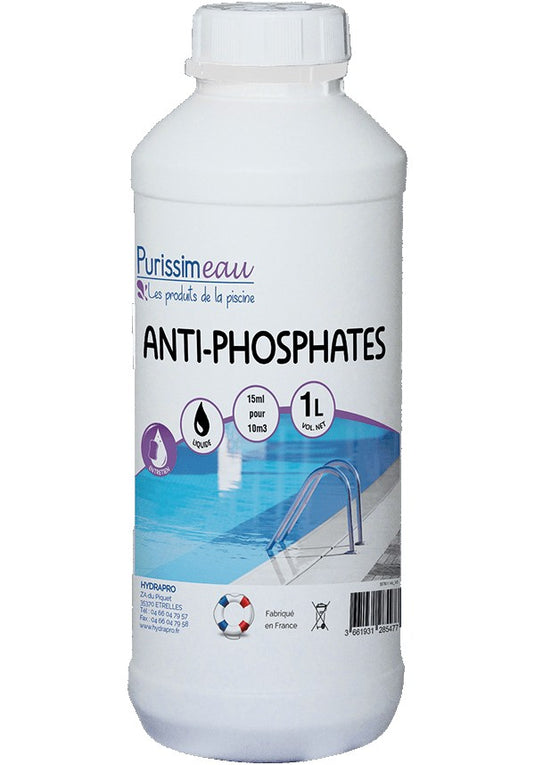 Why use Anti-Phosphate?
This anti-phosphate product is a must-have for pool maintenance. It helps eliminate phosphates in the pool water and limits the proliferation of algae, making maintenance significantly easier and reducing the need for algaecides. 
How to use Anti-Phosphate?
Perform a filter wash and turn on the filtration.
Measure the phosphate content of the water.
Shake the product and distribute it directly around the pool (in front of the outlets if possible).
Leave the filtration system running for 24 hours and check the phosphate level again.
Repeat the operation if the level of phosphate is still high.
Dosage
With just 15 mL of product in 10 m3 of water, it helps eliminate 0.1 mg/L of phosphates, making it the perfect choice for pool owners looking for an effective solution to their phosphate-related woes.
Example: in a 100 m3 pool with a phosphate level of 0.3 mg/L, use 450 mL of product.

Advantage
Facilitates the maintenance of your pool
Reduces the use of algaecide.
Compatible with all treatments.
Compatible with all filtration systems.
Product made in France.
Pas encore essayé
À vrai dire il faut que je vois quand l'utiliser 😊😊😊
Bon produit anti-phosphates