Filtration Time of Pool Pump, How To Calculate?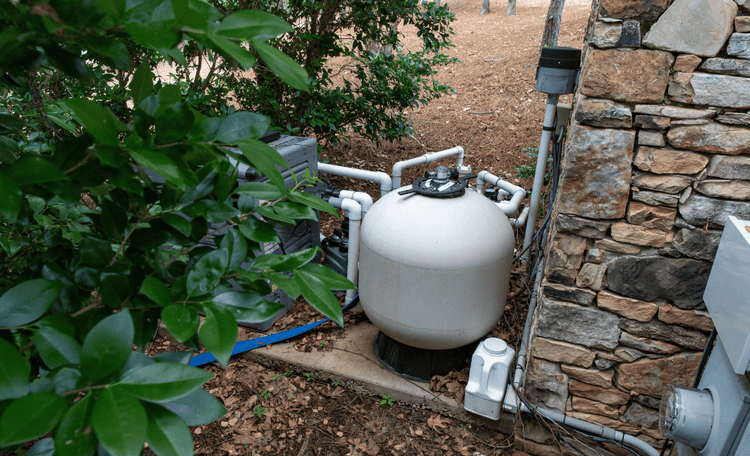 The pump is one of the most critical pieces of equipment for your pool. But even more essential is knowing how long to run the pump. Figuring out filtration times can be a little puzzling, so we've put together everything you need to know about operating your pool pump. Discover how you can calculate accurately the filtration time your pool pump actually needs.
What Does the Pool Filter Pump Do?
Before we get into pool filtration time, let's go over the basics. First, what is your pool pump for? The pool pump circulates your water, distributing chemicals and filtering the water. Look at it as the heart of your pool's filtration system. Without it, your pool would be a swampy, algae-filled mess.
It's recommended that you "turnover" or circulate your pool water at least once a day—this also refers to the turnover rate (we'll go over this a little later). 
Running your pump for the proper time will keep the water clean and clear. And you risk a chemical imbalance if you don't circulate the water enough. And as a pool owner, you know the repercussions of pool chemistry issues.
That's why it's crucial to figure out how long and often to run your pool pump.
How to Determine How Many Gallons Your Pool Holds
The first step to determining how long your pool pump should run is to understand how many gallons of water is in your pool or volume. 
Let's take a look at some formulas you can use.
Square and Rectangle Pools with One Depth:
Length x Width x Depth x 7.5 = Approximate Volume in Gallons
Square and Rectangle Pools with Uneven Depth:
Length x Width x Average Depth x 7.5 = Approximate Volume in Gallons
Note: To calculate average depth, if your pool has a shallow and deep end, add the two depths and divide by 2.
Round or Circular Pools:
3.14 x Radius x Radius x Average Depth x 7.5 = Volume in Gallons
How to Calculate Turnover Rate 
Now that you have your pool's volume, it's time to calculate the turnover rate. The turnover rate determines how much water can pass through the pump and filter. We recommend aiming for an 8 to 10-hour turnover rate, with the rate measured in gallons per hour.
Let's go over how to calculate filtration time.
Turnover Rate Calculation:
Total Pool Volume in Gallons ÷ 8= GPH (Gallons per Hour)
How to Calculate Flow Rate
The water flow, or flow rate, is measured in gallons per minute. This measurement indicates how much water can pass through your pump in a specific period.
Flow Rate Calculation:
GPH ÷ 60= GPM (Gallons per Minute)
Note: To find your pool pump's flow rate, you can also use a flow meter to measure the amount of water passing through the pump. Or you can check your owner's manual.
How to Calculate Filtration Time
Okay, so now that you've got your pool's volume and flow rate, it's time to finally calculate pool pump run time. 
Filtration Time Calculation:
GPM x 60(minutes per hour) = GPH
Gallons ÷ Gallons per hour = Filtration Time
Here's an example:
Let's say your pool holds 20,000 gallons of water, and your pump has a GPM rating of 40. Your calculations would look something like this…
40 (GPM) x 60 (minutes per hour) = 2,400 gallons per hours
20,000 (gallons) ÷ 2,400 (gallons per hour) = 8.3 hours
So, you will need to run your filter pump for 8.3 hours daily for one water circulation.
A Simpler Way to Find Filtration Time
Not good at math equations? No problem. There are more straightforward ways to calculate filtration time. First, you can run your circulation system for one hour for every 10 degrees of air temperature. 
For instance, if it's 80 degrees out, the pump should run for 8 hours a day.
You can also use the iopool app to quickly and accurately get a pool time recommendation. With the EcO, the smart probe analyzes your pool's condition and advises how long to run the pool pump.
Learn more about how the EcO can simplify your pool maintenance by visiting our shop.
iopool store
Shop the essentials