Smart Pool Monitor: Why You Should Consider Owning One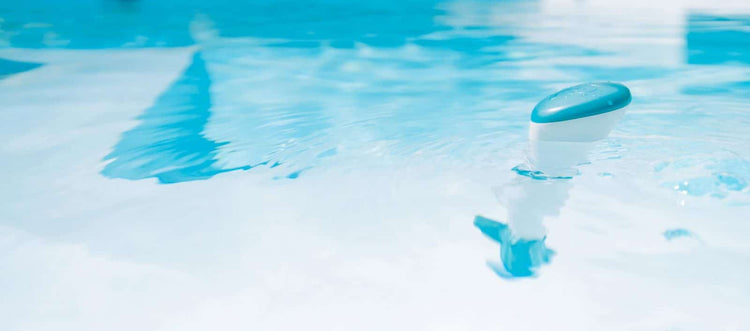 We are living in a world of smartphones, smart cars, and smart homes with devices like lights, doorbells, thermostats, and much more. Swimming pools are no exception! If you haven't gotten a pool monitor yet, you may want to consider it!
Smart Pool Monitor - EcO by Iopool
Our Pool monitor EcO lets you manage your pool remotely. EcO measures pool water quality several times a day with great accuracy. It will deliver the readings directly to your phone. This testing is done automatically because the device is left in the water permanently. Much more accurate than the test strips because many things can alter the resultats of the latters.
No Installation Or Maintenance
We want you to be able to spend more time enjoying your pool and less time maintaining it! A smart assistant is the simplest and most effective way to measure the water. All you need to do is place the monitor in your pool and connect it to our free app via Bluetooth.
After connecting the EcO monitor to the mobile app, there is absolutely no maintenance. It is the smallest smart pool tester on the market. It uses very little energy so the battery will never have to be replaced or recharged for two years!
Then, anytime you open the iopool app you will see the latest water reading and current status of your pool: temperature, disinfection index (ORP) and Ph. The mobile app will also guide you along in any pool care that is needed so there is. No more guessing. Indeed, it will tell you exactly which products to add, how many of them, and how to use them.
Pool maintenance is a guessing game for a lot of people and we aim at simplifying it. Discover our monitor here.
iopool store
Shop the essentials