Why Use a Chlorine Diffuser for Your Pool?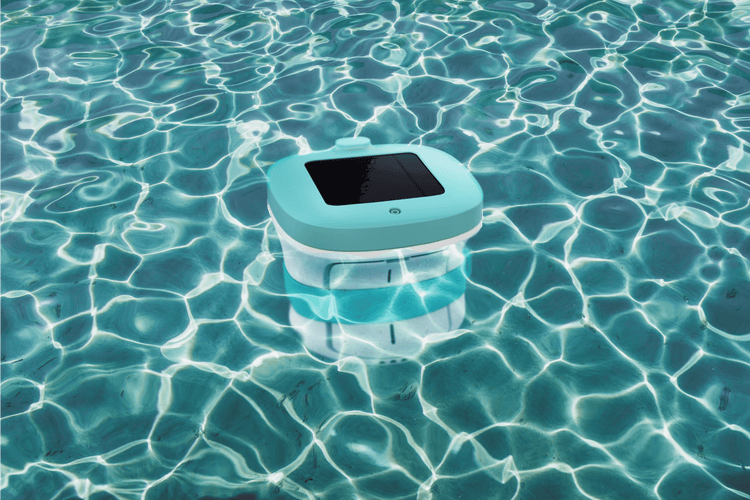 Owning a pool comes with its fair share of enjoyment and responsibility. On the one hand, you get to indulge in a refreshing dip on a hot day. But on the other hand, keeping it clean and germ-free is challenging. However, you can make this job easier with pool maintenance tools. The tool we're focusing on today is the chlorine diffuser. Today you'll learn about what it is and how it helps you maintain a pristine pool.
What is a Chlorine Diffuser?
A chlorine diffuser, or pool chlorinator, is a device that gradually releases a certain amount of chlorine into your pool. So instead of manually adding chlorine to your water, you can put chlorine tablets in your chlorinator. The chlorine dissolves in the diffuser and disperses into your water at a stable pace. 
With a chlorine diffuser, you won't have to add chlorine as often as you'd need to add liquid or granular chlorine to your water. 
The purpose is to provide you with a straightforward way of managing your chlorine levels. Chlorine diffusers also help ensure that your pool has the perfect water chemical balance.
What is a Floating Chlorine Diffuser?
Floating chlorine diffusers are the most common pool accessories on the market. They're practical, and you can use them on different pool types—including above-ground pools.  
These chlorinators work by allowing water to dissolve the chlorine tablet as it floats in the water. This method triggers a constant flow of chlorine into your pool.
How to Use a Chlorine Diffuser?
A chlorine diffuser makes pool maintenance more effortless, but it's not entirely hand-free initially. 
Here's a quick guide for getting started with a floating chlorine diffuser:
Before using a diffuser, it's essential to test your pool water's chemical levels. You should adjust your pool's pH level to around 7.2 to 7.4—this level works best with floating chlorine dispensers.
Unlock the chlorine dispenser by twisting it counterclockwise. Remove the top from the bottom portion of the dispenser.
Insert one 3-inch chlorine tablet into the dispenser. Be sure not to mix different sanitizing chemicals in the dispenser. Put the lid back on and turn it clockwise until you hear a click.
Twist the plastic collar at the base of the dispenser counterclockwise—the wider the opening is, the more chlorine is released. Start by turning the dispenser halfway so that half the opening is exposed.
Place the chlorine diffuser in the water. Submerge it completely underwater for about 30 seconds to force air out. 
Attached a tether to the floater through the hole in the top to ensure it stays in one spot.
Connect the tether to the pressure-sensitive anchor—this is usually included with your chlorine diffuser.
Test the chlorine levels in your pool for several days after placing the diffuser. You may need to adjust the bottom collar to allow more chlorine to disperse into the water. After three days, tether the diffuser to another area of the pool. Of course, a smart pool monitor can help you avoid manual testing by sending your pool data directly to your smartphone.
Chlorine Best Practices
While we're on the topic of chlorine, it's befitting to talk about some tips and best practices.
Achieving the Ideal Chlorine Level
The perfect chlorine level in your pool water is 3 per million (ppm). If your chlorine dips lower, your pool becomes a breeding ground for bacteria and algae. If the level reach more than 3ppm, you will need to dilute the water or use a chlorine neutralizer.
Maintaining Your Pool's Chlorine
Prevent the sun's rays from destructing your pool's chlorine with a chlorine stabilizer. Stabilized chlorine will have something called cyanuric acid, which protects the chlorine to stay in the water and do its job. 
Note: If there is too much stabilizer in your pool, your chlorine loses its effectiveness. If you find yourself in this situation, dilute your pool water by removing it and replacing it with fresh water.
Explore Pool Maintenance Options at iopool
Chlorine diffusers simplify your pool maintenance. It delivers the right amount of chemicals at the right time. So you can enjoy your pool more and spend less time adding chlorine. 
iopool store
Shop the essentials