Tiburon CA Testimonial - [VIDEO] Check out how Frank uses IOPOOL Smart Pool Tester in his pools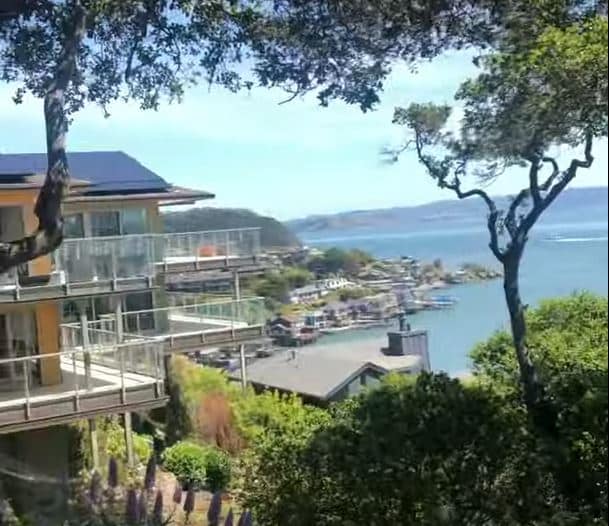 About our Tiburon CA Testimonial: Frank Levinson lives in Tiburon. He uses IOPOOL in both his hot tub and endless pool. Thanks to the smart tester, the water is much cleaner and nicer. No hassle, all IOPOOL probes are operating from the same phone.
The iopool mobile app is completely free and easily available on the Google Play store or the App store. Once it's downloaded, just enter a few details about your pool such as shape, size, and location, and we will take it from there.
Looking for treatment assistance? We have you covered. The only thing you need to do is test the water and enter the values from your test strip into the app and the intelligence engine will give you the proper treatment recommendations with a step by step guide to explain the correct process. Behind the app, we also have a proper support service with pool experts who can give you custom recommendations.
At each treatment, if you confirm the amount of chemicals used, the intelligence engine will keep track of your supply and you have the option of ordering more pool care products to your home before you run out.
Looking For Even More Control Of Your Pool?
If you would like a little more control and want even more precision, you can always use the EcO pool assistant. EcO monitors your pool 24/7 and the water analysis is automatically sent to your phone app via Bluetooth. You no longer have to test and monitor your pool yourself! At a quick glance at your phone, you will know whether it is safe to swim or if you need treatment.
Check Out The iopool Pool Maintenace App Today!
Give it a try to become more efficient with maintaining your pool. I know you won't be disappointed. We are here to help, so please leave send us a message if you have any questions!
iopool store
Shop the essentials